Chicken is one of the most versatile meats in the aisle. Apart from meshing well with many cuisines, it's also great for your health: Chicken is a lean source of low fat protein and is packed full of nutrients and vitamins. Make 2017 the year you achieve your lifestyle and fitness goals with the help of these easy chicken recipes.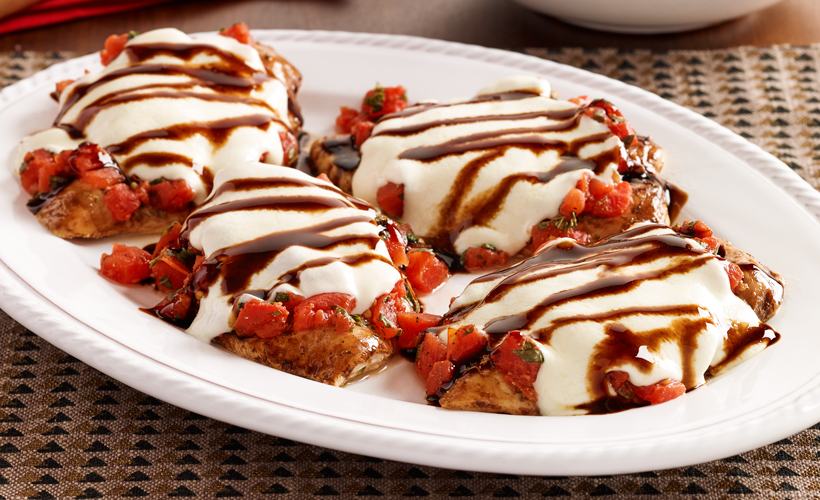 Fine dining doesn't just have to be left to the restaurants. Try your hand this week by making this oven baked caprese chicken made with diced tomatoes, fresh basil and topped with a balsamic glaze drizzle (fancy!)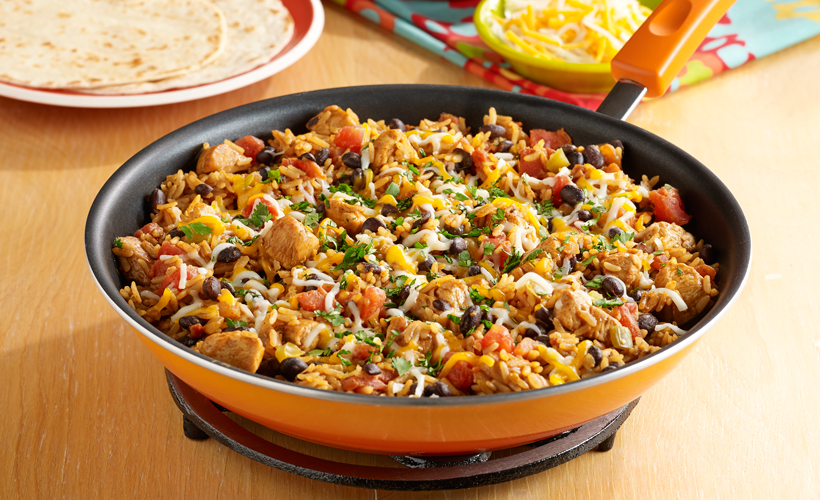 Skillet recipes are so 2016! Why wouldn't they be? They're quick, easy and perfect for a post-workout meal. This skillet recipe is made with bite-sized chicken pieces, black beans, zesty tomatoes, brown rice and topped with a little cheese.
Mediterranean Chicken Pita Pockets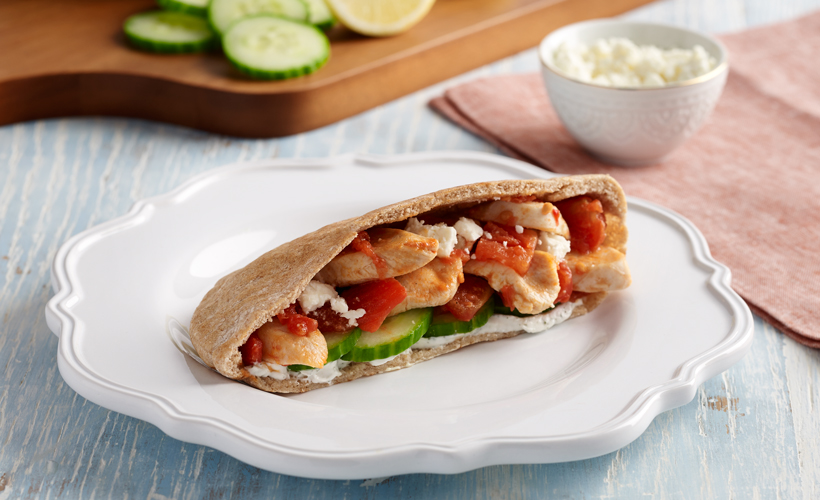 If you're looking to control your portions, this recipe is for you. Turn a regular pita into a delicious pita pocket by stuffing it with sautéed chicken, nonfat Greek yogurt, fresh lemon juice, dried dill weed, diced tomatoes and thinly sliced cucumbers.
Mexican Chicken Salad Stuffed Avocados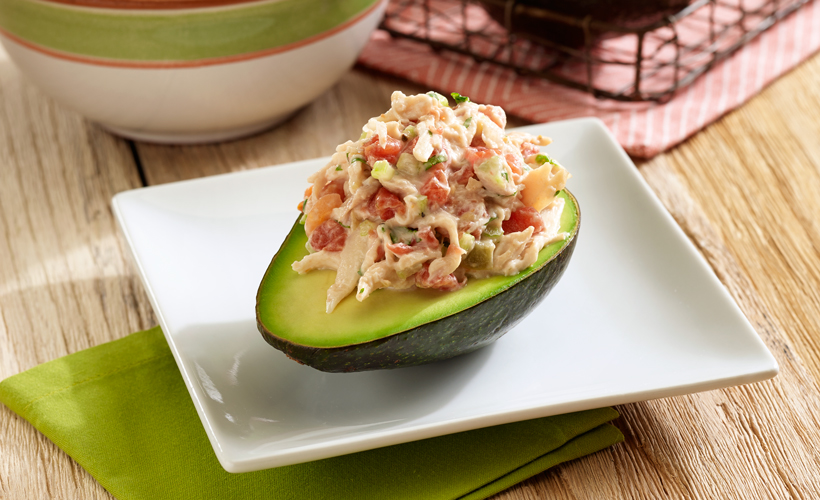 Your classic chicken salad gets a bit of a twist. Place shredded chicken with spicy tomatoes, mayo, and cilantro on top of half an avocado. Makes for an easy, delicious, no-cook meal.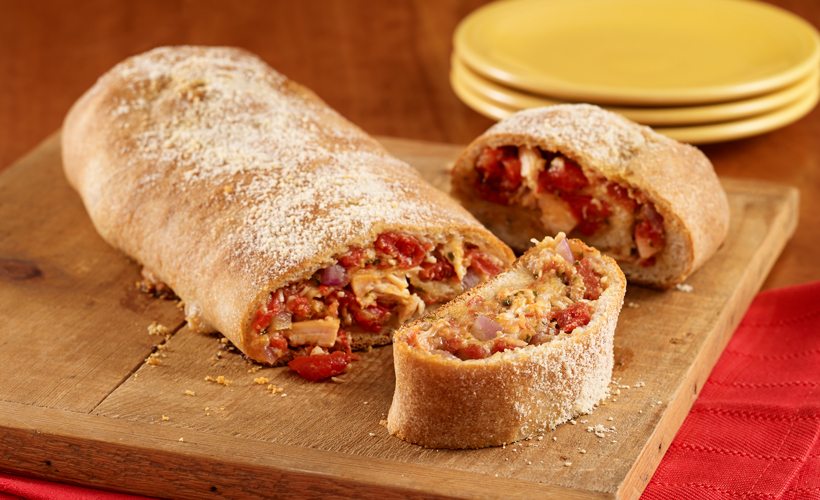 Get your Stromboli on with this recipe made with rotisserie chicken, tomatoes, red onion, fresh pesto sauce and Italian cheese wrapped in pizza dough.
Slow Cooker Chicken Tortilla Soup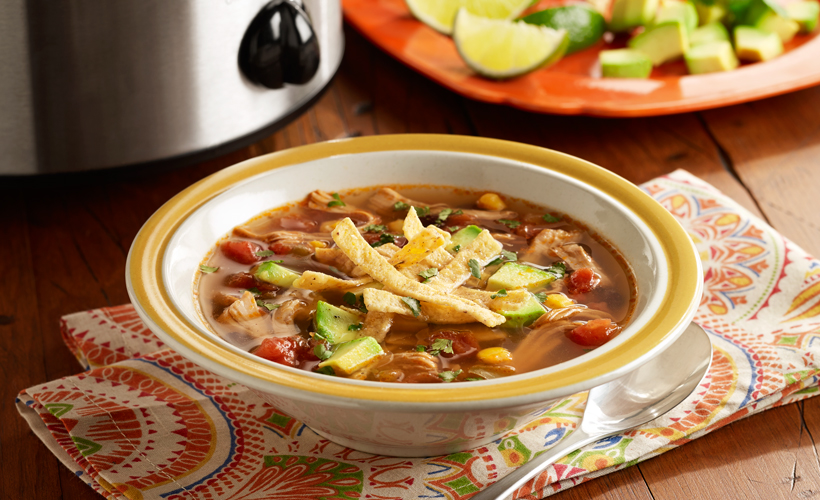 When your day is packed with things to do like laundry, shopping and going to the gym, this slow cooker recipe will be your best friend.  In your slow cooker, place chicken thighs, Southwest mixed vegetables, zesty tomatoes, spices and fresh lime juice.
Slow Cooker Honey-Chipotle Chicken Tacos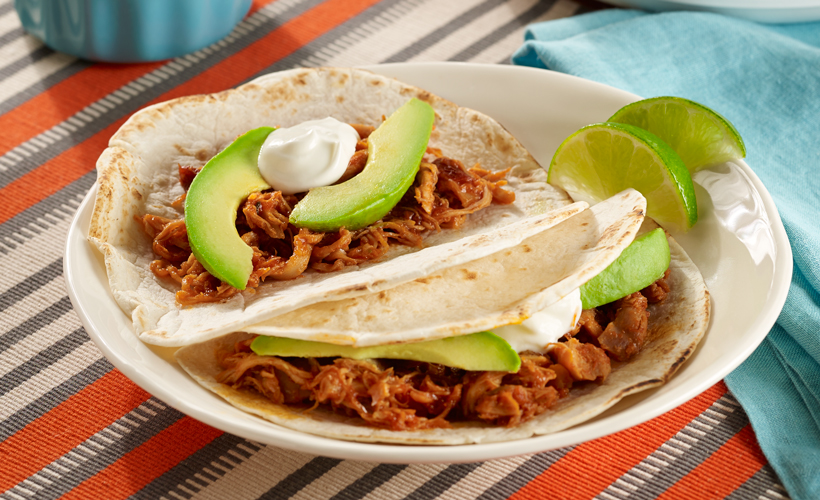 Get your protein and your healthy fat. This sweet and savory recipe is prepared in a slow cooker and makes for great chicken tacos when served on flour tortillas with avocado and sour cream.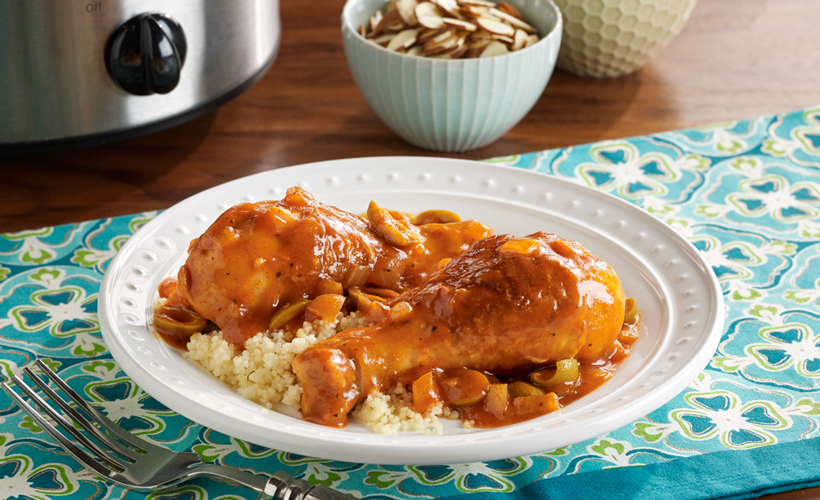 It's not all about the white meat. Dark meat tastes great, too! And this recipe proves it. Chicken drumsticks cook slowly in a flavorful tomato sauce with onion and olives for a slow cooker Moroccan chicken to serve with couscous.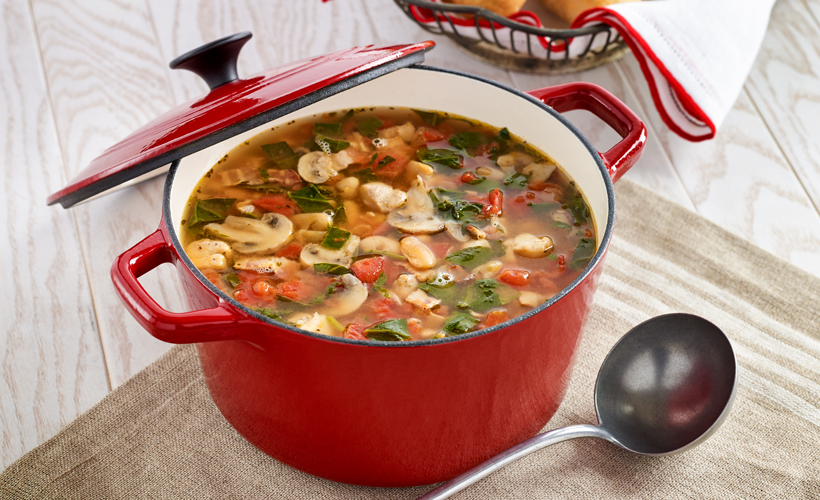 Chicken and beans means double the protein. Try this Chicken soup recipe with cannellini beans, mushrooms, seasoned tomatoes, baby spinach and bacon.
These spicy chicken tenders are covered with a delicious tomato sauce made by mixing together tomato paste, broth, Sriracha, honey, lime juice and garlic. Bring on the heat!
Tomato Chicken Curry over Carrot Noodles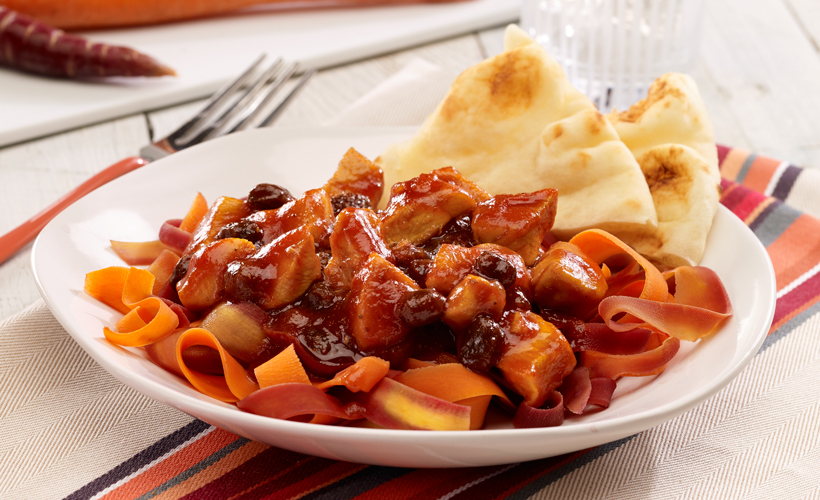 Lower your carb intake with this meal by replacing real noodles with carrot noodles! This recipe is made using steamed, peeled carrots that are topped with an Indian-inspired tomato sauce with curry powder, cumin, chicken and raisins.